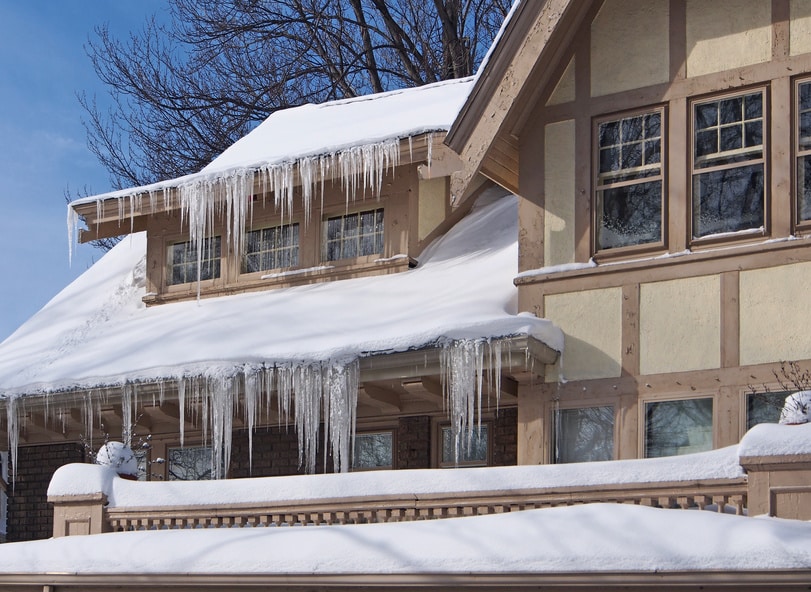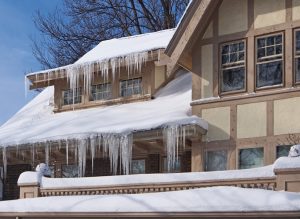 Snow may be magical during the holiday season, but once the holidays are over and flurries remain, things can get ugly — especially if your roof isn't prepared for it. Compared to the average annual snowfall of 26 inches in the U.S., North Dakota can get as much as 52 inches of snow in a single year.
Those inches add up and can take a serious toll on your roof. Fortunately, the majority of ranch-style homes (which have an average roof space of between 15 to 20 sq ft) are well-equipped to handle the excess weight. This keeps roofs from caving in during the winter.
But how do roofing contractors ensure a home's roof can withstand heavy snow accumulation?
Roof Winterization: How Roofs Are Built To Carry Snow
A home's roof and roofing shingles need to be able to carry excess weight or else it won't be able to handle most of the weather in the United States. Fortunately, the majority of roofs are built to withstand snowstorms, rainstorms, and fallen debris.
There are three specific factors that go into a roof's construction that are critical to a roof's support of snow.
Duration
One of the reasons why roofs are capable of handling heavy snow loads is because of the duration of the snow itself. In most cases, the buildup of snow on top of a roof only lasts for a few days. Eventually, the snow melts and falls away.
Rafter depth
The depth of a roof's rafters is ultimately one of the main reasons why a roof can handle the excess weight of snow. When a home is built, building codes require the rafters to be built to withstand snow in pounds per square foot. A rafter will be deeper depending on how much snow it needs to withstand.
Tributary area
Finally, the tributary area of the roof is another factor that helps a roof withstand the weight of heavy snow. When it snows, the snow load is distributed to the rafters from the roof deck. This load is then extended in both directions off the rafter and into the tributary area on either side. This helps distribute the weight of the snow to prevent the rafter from succumbing to excess pressure.
The majority of American roofs are capable of withstanding the weight of snow. However, common winter roofing problems such as icicles and ice dams can cause significant damage and may require the help of roofing contractors. If your Bismarck, North Dakota home's roof has been damaged by winter weather or debris, contact the roofing contractors at BandB roofing today for information on roofing repair and roofing replacement.