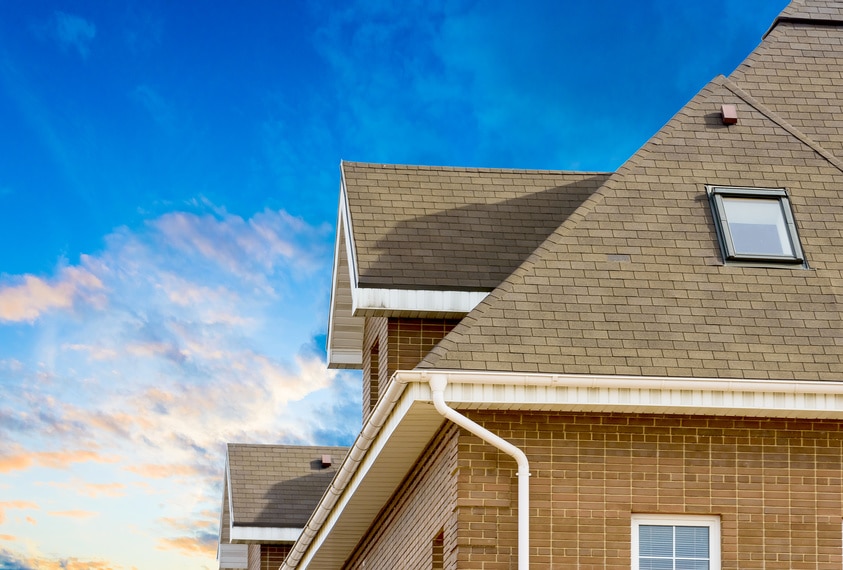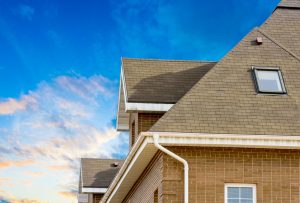 Stand outside your house in direct sunlight. Now look up at your roof. Are the roofing shingles not as straight as they once were? If your shingles are curling upward, then it may be time for roofing repair.
But choosing the shingles for a new roof can be a challenging feat when you're not familiar with roofing installation. Before you pick out any potential color options, first familiarize yourself with the different types of shingles and how they can benefit the style and comfort of your home.
Asphalt shingles
Asphalt shingles are incredibly affordable, and they're also the most popular type of residential roofing material in the United States. They're simple to install and have a lifespan between 20 to 50 years depending on the typical climate of your house's location. They come in a variety of colors and types as well, making them easily customizable to the style of your home. However, a potential drawback is that hail, wind, and colder climates aren't very kind to some types of asphalt shingles. Therefore, if you're interested in durability, it may be in your best interest to invest in Class 4 shingles.
UL 2218 Class 4 shingles have the capability of withstanding the weight of a piece of steel. To be rated as Class 4 shingles, these roofing materials are tested with a two-steel ball, which strikes the test area twice. The steel ball is dropped from a distance of 20 feet. After the experiment, Class 4 shingles should show absolutely no evidence of tears, cracks, warping, ruptures, or splitting. Therefore, Class 4 shingles are your best option for weather endurance when you choose to purchase asphalt shingles for your roof.
Tile shingles
Tile shingles can be a great choice if your house is a Spanish- or Mediterranean-style home. Like asphalt shingles, they also come in a variety of colors and can be made into various shapes to fit your ideal style. While they often require more maintenance, they can add a lot of aesthetic value to ranch-style homes.
Slate shingles
Slate shingles are best used for those living in colder climates as they are great for weather resistance and can last up to 100 years, according to Roofing Calculator. However, like tile shingles they can be on the heavier side, and so it's important to have a professional roofing contractor check out your house before you make your purchase. Slate tiles also come in a variety of colors such as green, red, gray, and black if you're looking for a fun design for your house.
Whichever type of roofing shingle appeals to you, be sure to contact a local roofing company before you make a final decision. A roofing contractor will be able to tell you which type of shingle may be ideal for your home based on the weight resistance of your roof, the climate, and the overall style of your home. Tile shingles may look great to you, but only a professional can determine if they will function on your house.