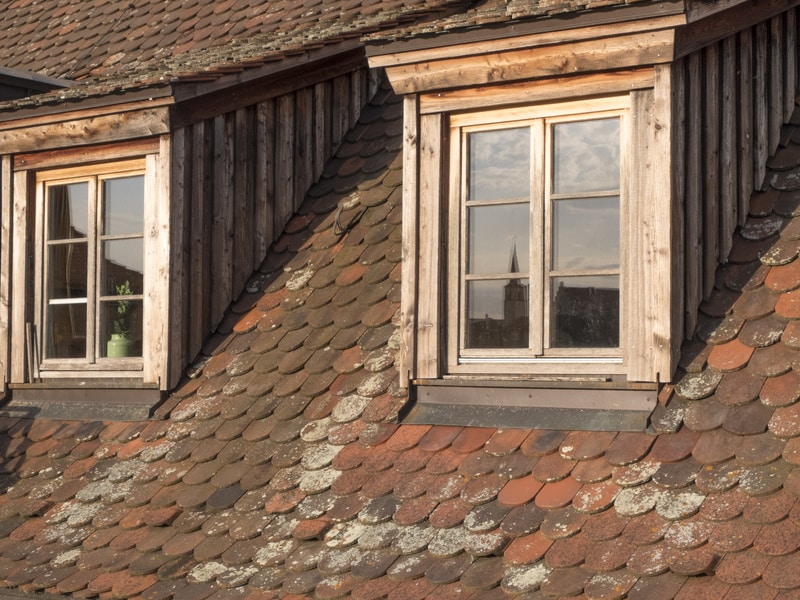 Your roof does more than impact your home's resale value. It's what keeps your family safe from rain, snow, and hail. Damaged shingles and siding can result in leaks and mold. And during the winter, should there be cracks in your roofing, up to 40% of your home's heat is lost through the attic.
Knowing you have cracked and damaged roofing shingles is one thing. But how do you determine whether your home only needs a roofing repair or if it needs an entire roofing replacement? Here's how you can determine whether or not your roof needs a little maintenance or if you need a full roof installation.
Do you have missing shingles?
A roof can be missing shingles for a number of reasons. Harsh weather and storms can often cause branches to fall on your roof, which may knock a few shingles off here and there. Another reason could be that your roof's reached the end of its lifespan.
Professional roofing contractors will be able to help you determine whether or not you need a repair or a replacement since an inspection is definitely needed. Missing shingles can often result in damage to the roof's underlayment so it's important to get these problems fixed as soon as possible.
How old is your roof?
It may not be appropriate to ask someone their age, but it's definitely necessary in the case of your roof. Many roofs have a selective lifespan. Asphalt shingles, for instance, last between 20 to 50 years depending on the type of climate in which you live. Class 4 shingles can last up to 30 years. It all depends on the weather and how often you provide your roof with maintenance.
If your roof has a few problems with it and it's been less than 10 years, you may only need a repair. However, if your roof is over 20 years old and it's beginning to look damaged, it may be time to get a new roof installed for your own safety.
Roofing repairs may cost less, but in the long run, they may end up costing you more if it turns out your roof needs to be replaced entirely. Before deciding that you only need a few extra shingles put on your roof to replace the old ones, consult your roofing contractors. Professional roofing contractors will be able to give you an honest opinion and will be able to help you determine your best roofing options.